About BrumYODO
BrumYODO is a community collective aiming to encourage and support the people of Birmingham to have open and honest conversations about death and dying and mortality. Through creative and cultural events, festivals, debates, workshops and social media, BrumYODO is opening up discussions and ending the taboos around death and dying.
The more we talk about a subject the less it becomes fearful. Talking to those we love about death and dying also helps us prepare, plan and ensure our friends and families know our choices and preferences.
In 2017, BrumYODO's efforts were recognised nationally when we were named joint winners of the National Council for Palliative Care Dying Matters Initiative Award.
BrumYODO is growing, attracting more interest and more members each year. In 2017 we held our first 'A Matter of Life and Death Festival' which attracted hundreds of people to events and information stands. This year it's back with events from 10th-26th of May, see here for programme.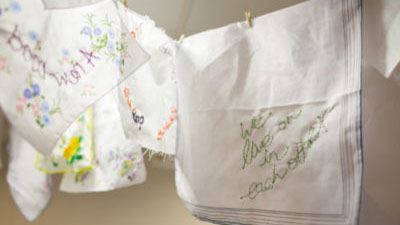 A Matter of Life and Death 2018
In May 2018 BrumYODO are bringing back our arts festival to Birmingham called 'A Matter of Life and Death' Presented in association with artists and venues across the city, the festival features events exploring death, dying and mortality.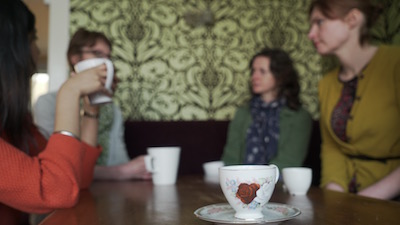 BrumYODO Collective
We are a membership collective and all members are welcome to take part in planning and hosting events. If you would like to be part of BrumYODO, we'd love to hear from you so please click on our Join Us page.
There are no rules, no fees – this is a grass roots group for people who believe that we, the people of Birmingham, should demand better.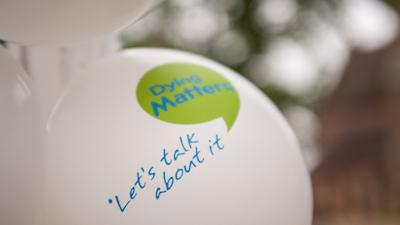 Dying Matters
Dying Matters is a coalition of 32,000 members across England and Wales which aims to help people talk more openly about dying, death and bereavement, and to make plans for the end of life.
You can see more about what they do on their website.

It's a chilly December morning and I'm wandering round the grounds of Warwickshire manor house turned art gallery Compton Verney looking for a group of people who want to discuss how to die in the future. It may seem an unlikely subject for people to want to...