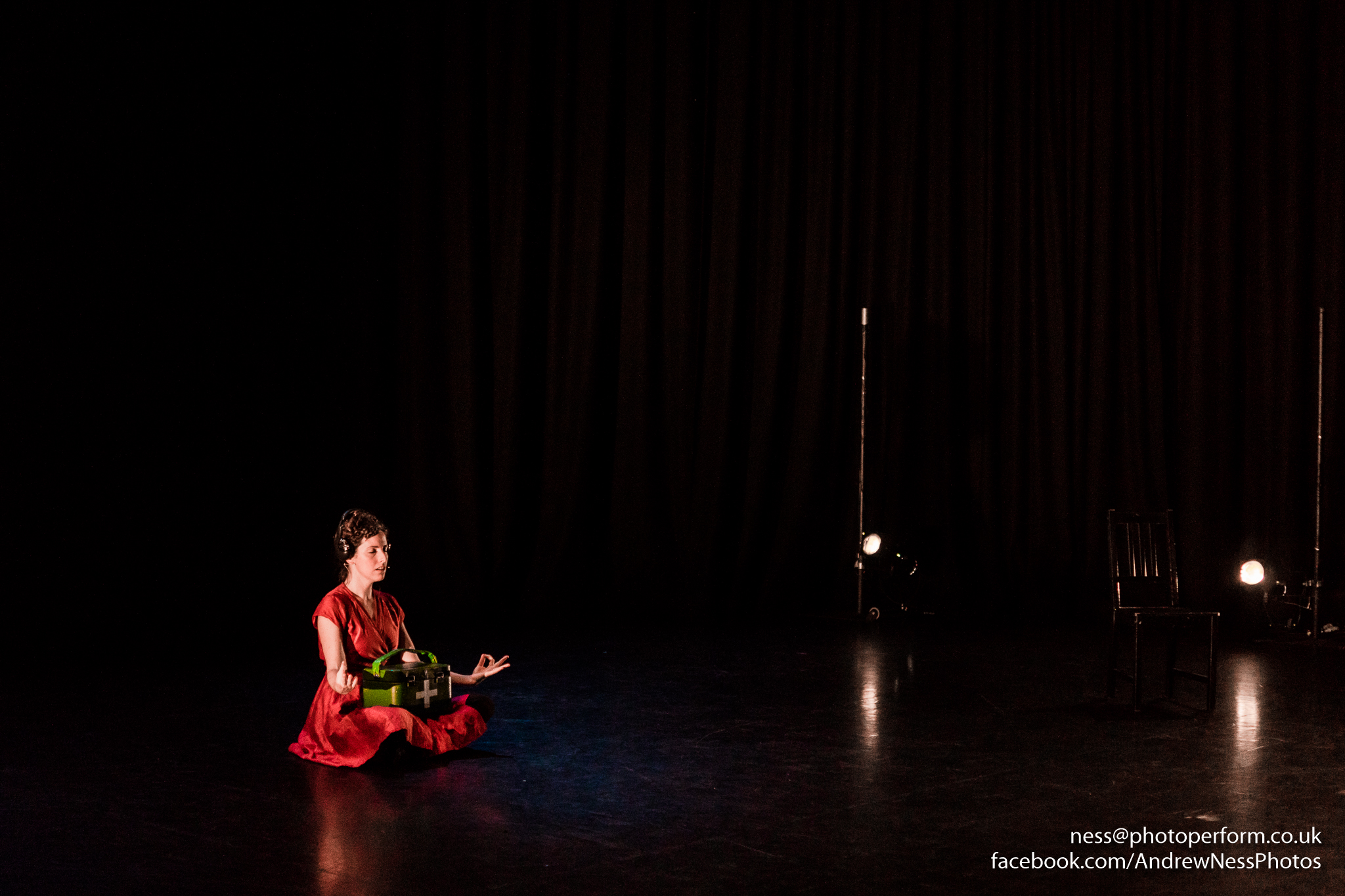 by Joanne Tremarco
Saturday 19th May ~ 7:00pm – 8:30pm
Tickets: £8.50
Ever thought about death…? Let Joanne Tremarco – a spiritual fool – laugh and cry you over to the other side.
This solo piece (performed by Joanne Tremarco with direction from Yael Karavan) addresses 'death',the elephant in the 'living' room. Drawing on end of life conversations with her mother, training as a death doula and adventures as a Lucid Dreamer, Joanne invents a comic-tragic odyssey of the soul.
A show for the dead and dying** and those who care for them.
**Relevant to anyone who at some point will die.
Includes post show discussion.
A Matter of Life & Death 2018
10th – 26th May 2018
In May 2018, our award-winning festival A Matter of Life and Death will return to Birmingham. Presented in association with a wide range of artists and venues across the city, the festival features a wide range of arts and culture events encouraging conversations about death and dying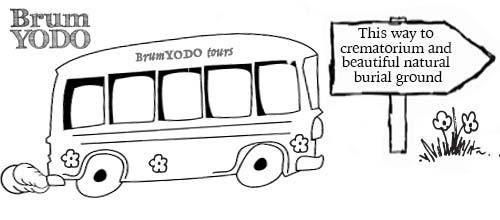 Saturday 26th May ~ 10:00am – 2:00pm
Tickets: £6.00 / Free (without travel)
Our Crema-tour-ium trip is back! Join us as we go behind the scenes at Redditch
Crematorium and then on to the beautiful Westall Park Natural Burial Ground. This unique tour will challenge preconceptions of what is possible at a funeral and dispel common myths about cremation and burial.
Hosted by A Natural Undertaking
Light refreshments will be provided. Please note under 18s must be accompanied by an adult.
The collection point for the tour is A Natural Undertaking, 290 Vicarage Rd, B14 7NH.
ABOUT BRUMYODO
BrumYODO is a community collective aiming to encourage and support the people of Birmingham to have open and honest conversations about death and dying and mortality. Through creative and cultural events, festivals, debates, workshops and social media, BrumYODO is opening up discussions and ending the taboos around death and dying.
The more we talk about a subject the less it becomes fearful. Talking to those we love about death and dying also helps us prepare, plan and ensure our friends and families know our choices and preferences.
BrumYODO is growing, attracting more interest and more members each year. Join us in May 2018 for our festival A Matter of Life and Death, taking place from the 10th-26th May in venues across Birmigham City Centre.