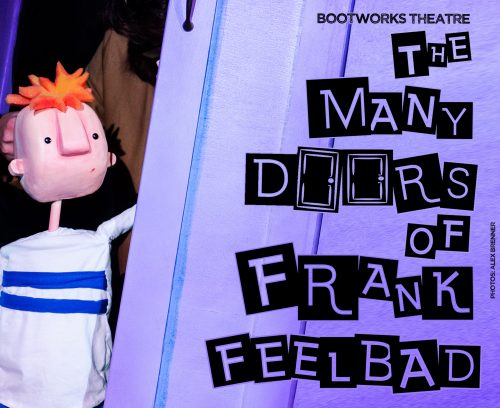 Saturday 12th May, 12:30pm – 1:30pm & 3:00pm – 4:00pm
The Many Doors of Frank Feelbad is a show about bereavement for kids and their accompanying grown-ups. It follows Frank, an inquisitive chap with a big problem: he's just lost his mum.
Suitable for ages 4+
Tickets from £5.00 are available here.
A Matter of Life & Death 2018
10th – 26th May 2018
In May 2018, our award-winning festival A Matter of Life and Death will return to Birmingham. Presented in association with a wide range of artists and venues across the city, the festival features a wide range of arts and culture events encouraging conversations about death and dying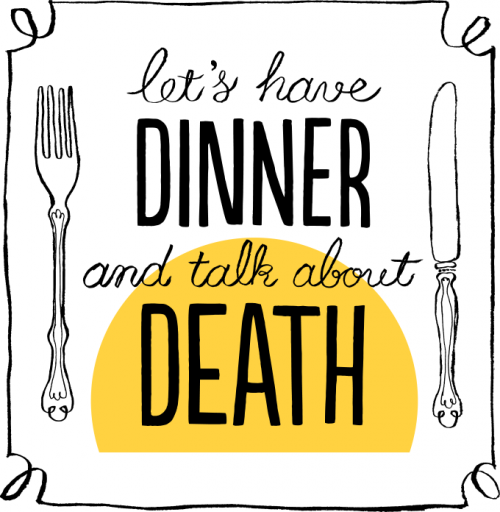 Saturday 12th May, 7:30pm – 10:30pm
Death over Dinner is an event unlike anything you've experienced. Join us around the table and enjoy a delicious 3-course feast, intriguing conversations about death and dying with a roomful of like-minded people and a line-up of one-off performances and speakers taking on the subject of death and dying.
Tickets are £35.00 plus booking fee. Book your tickets here.
ABOUT BRUMYODO
BrumYODO is a community collective aiming to encourage and support the people of Birmingham to have open and honest conversations about death and dying and mortality. Through creative and cultural events, festivals, debates, workshops and social media, BrumYODO is opening up discussions and ending the taboos around death and dying.
The more we talk about a subject the less it becomes fearful. Talking to those we love about death and dying also helps us prepare, plan and ensure our friends and families know our choices and preferences.
BrumYODO is growing, attracting more interest and more members each year. Join us in May 2018 for our festival A Matter of Life and Death, taking place from the 10th-26th May in venues across Birmigham City Centre.