BrumYODO Awards
The Good Funeral Awards 2017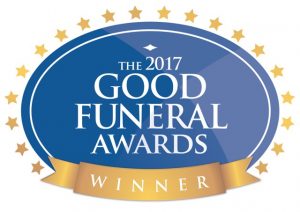 We are delighted that our inaugral festival 'A Matter of Life and Death' was awarded a 2017 Good Funeral Award for the 'Best Public Engagement' event. Thank you to everyone that nominated us!
The Good Funeral Awards 2016
September 2016
Runner up as Most Innovative Death Public Engagement Event 2016 at the Good Funeral Awards
The Good Funeral Awards Long List

NCPC Awards
The National Council for Palliative Care Awards 2017
Joint winner in February 2017 in the Dying Matters Awareness Initiative of the Year Category at the NCPC 25th Anniversary Awards held at the House of Lords.
The NCPC Winners List Announced