Connecting Through Creativity 
Death and dying were tough enough subjects to tackle before the current pandemic took hold, and we've asked ourselves whether this year's events would make people want to talk about it even less.
However the conversations we've been having as we go about our daily lives, have convinced us that it is more important than ever to connect us in our collective grief and to bring creative and thought-provoking conversations to you. So join us in a series of online events as we reimagine how we create spaces for people to talk about death and dying. To hear what's going on see our events page, sign up for our newsletter or follow us on social media @BrumYODO.
You can watch recordings of our "In Conversations With" by clicking this link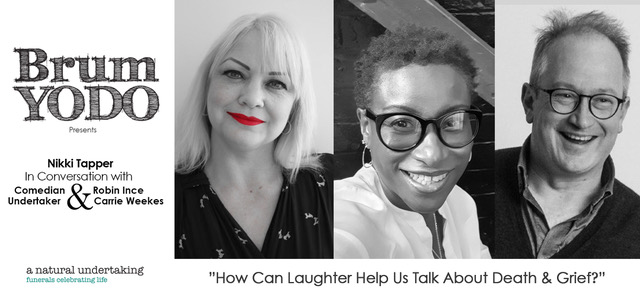 BrumYODO is delighted to present another 'In-Conversation With' event. A series of facilitated conversations with interesting people from the world of art, comedy & literature about death, dying and remembrance. In this next In Conversation event on the 16th of...
read more