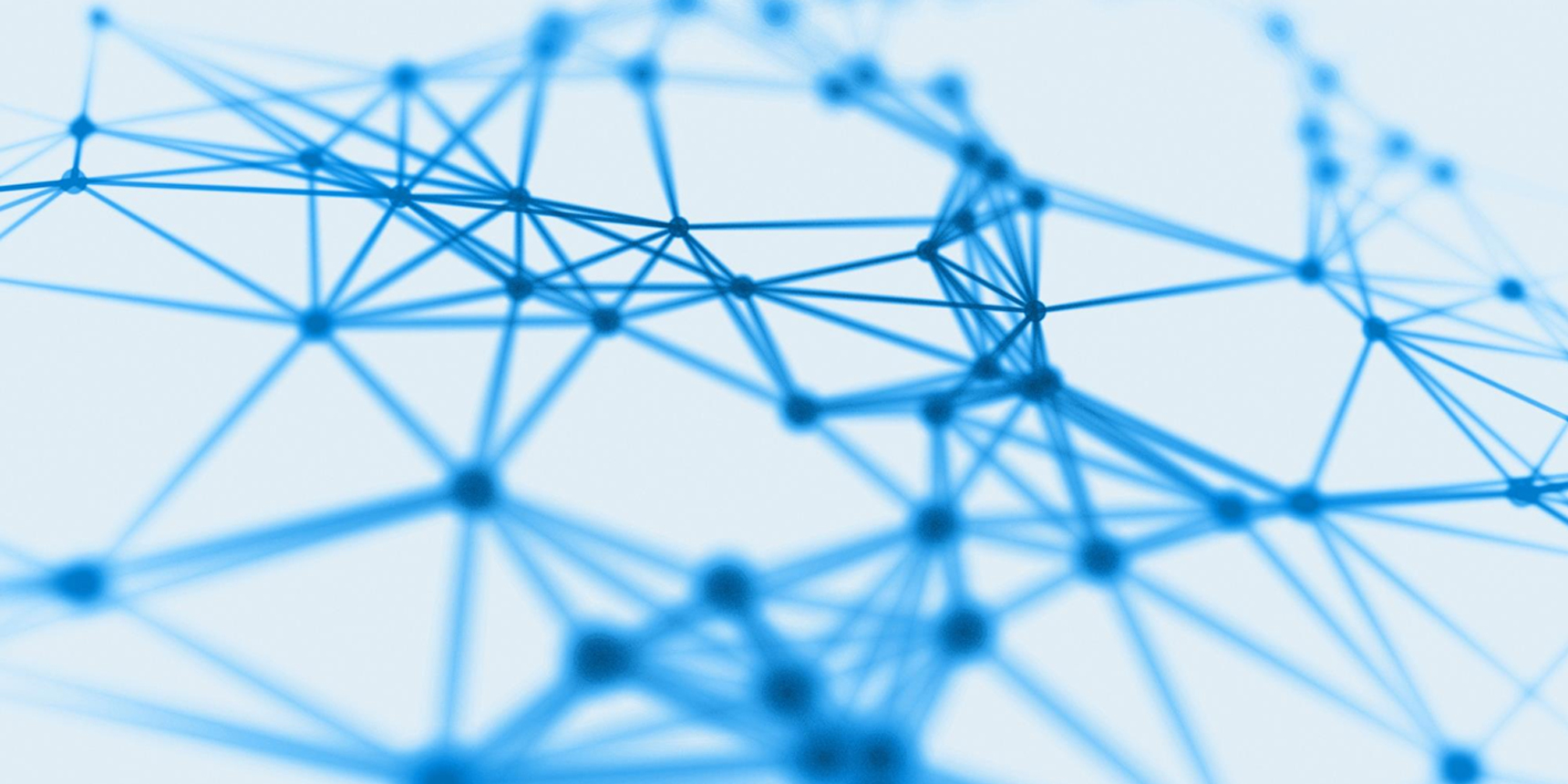 The BrumYODO Associates 
BrumYODO is a Community Interest Company supported by a number of Associates made up of local professionals.
We have Associates so that we can build mutually supportive and trusting relationships with creative, cultural and community practitioners and activists who are passionate about informing, inspiring and normalising conversations about end of life, death and grief.
Associate members advocate and support the work of BrumYODO, helping to extend its reach and ensure that it remains relevant to local and national conversations. In return, Board members advocate for Associates, offer advice and share expertise, knowledge and contacts, as appropriate.
If you are interested in becoming an associate of BrumYODO we would love to hear from you.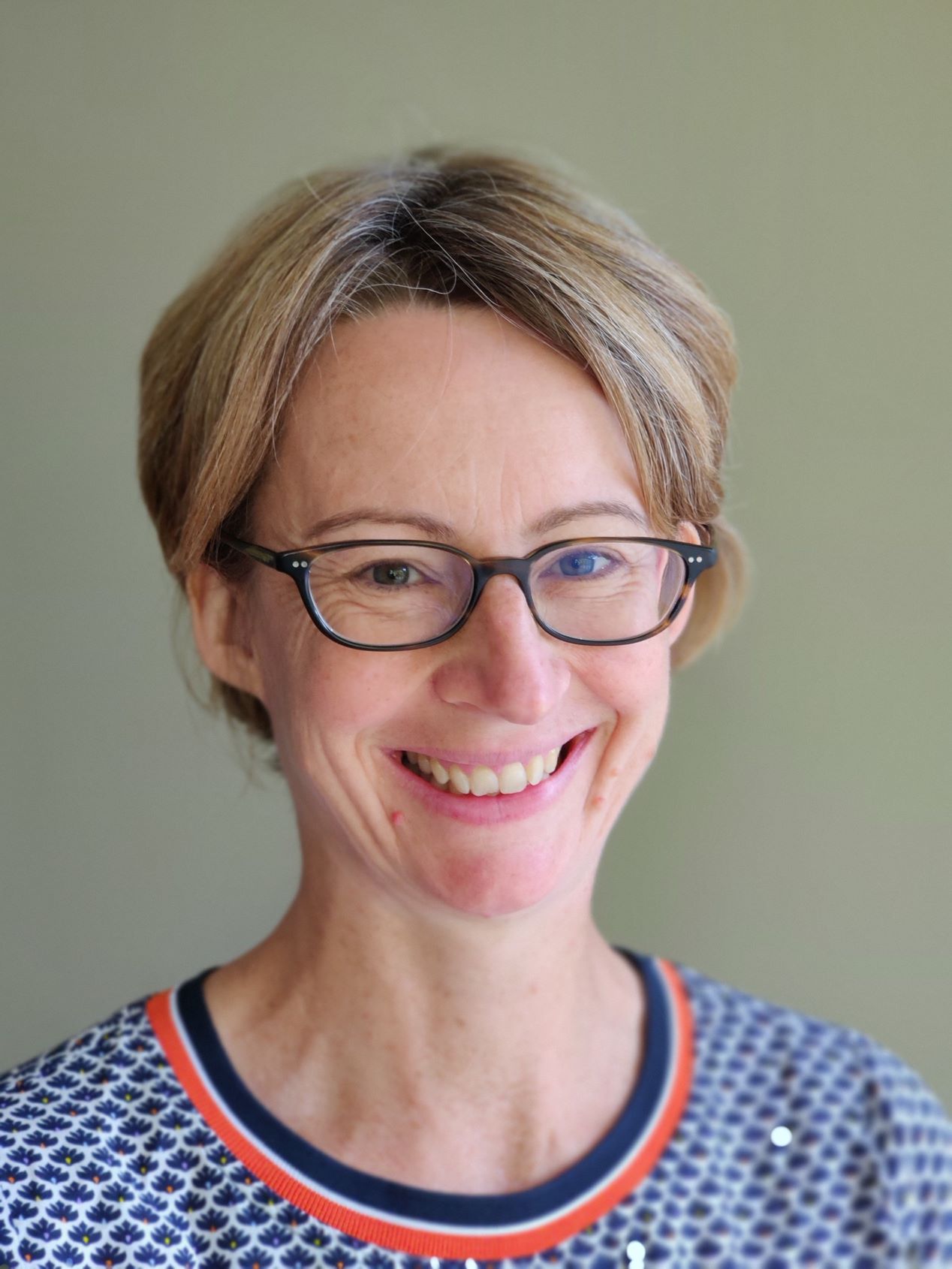 Anna Lock
Anna was a founding member of BrumYODO. She lives in Birmingham with her family and works as a Palliative Medicine Consultant in Sandwell and West Birmingham where she is part of a team providing holistic, quality-of-life care to patients with serious progressive illnesses for whom cure is no longer possible.
Dying happens to all of us and through Brum YODO she wants to help our community to know more so that they can make active choices and make a big difference to their lives and deaths.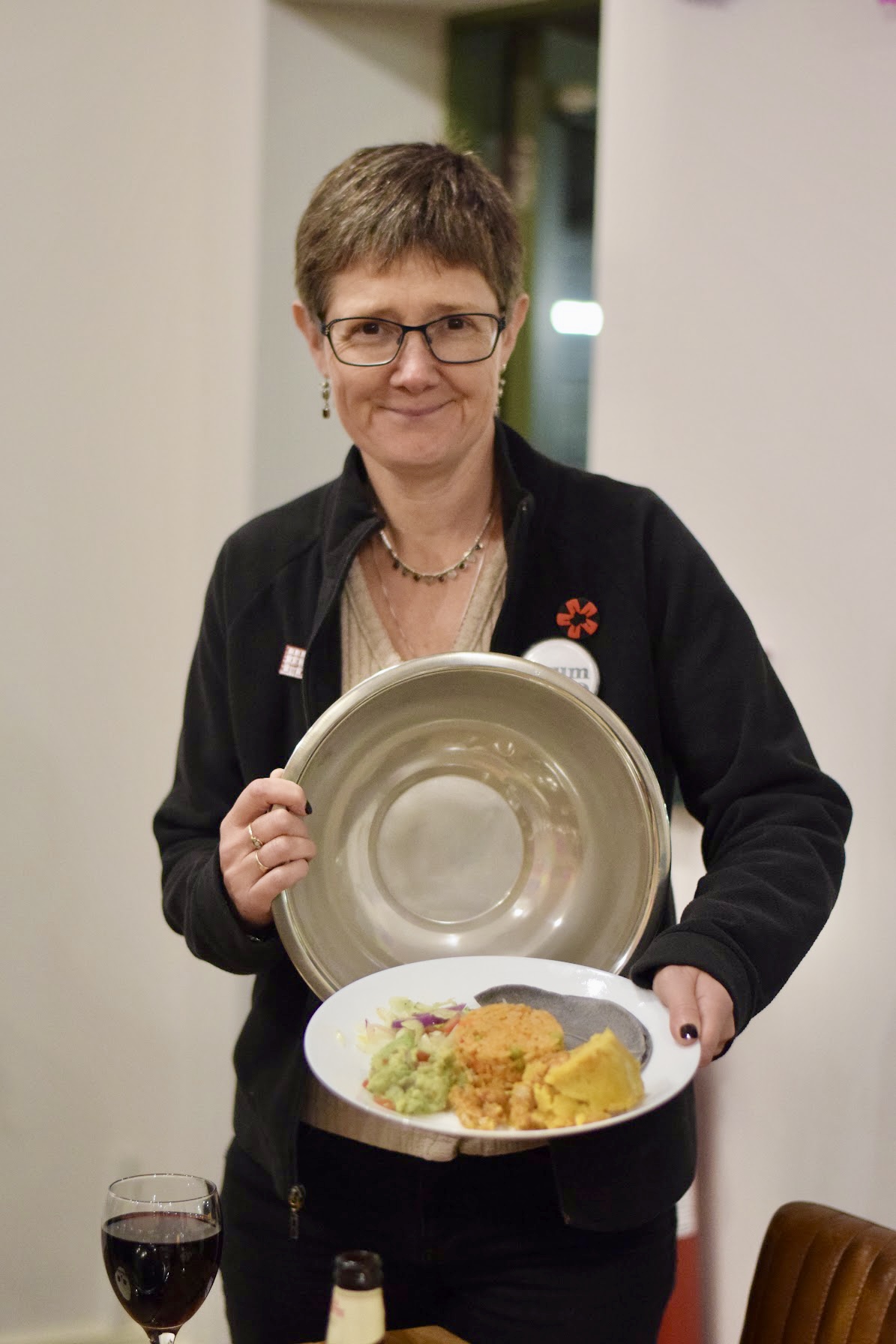 Diane Parkes
Diane was also a founding member of BrumYODO. She a freelance journalist based in Birmingham. She trained with Southern Newspapers at the Somerset County Gazette before moving to the South Wales Echo and Western Mail. She was a senior reporter with the Birmingham Post and Mail for 14 years, holding the post of women's editor and arts editor at the Birmingham Mail. As a freelance journalist she works with venues and arts companies in Birmingham and across the UK. Diane was also of Head of Brand and Media at John Taylor Hospice which is where she discovered BrumYODO.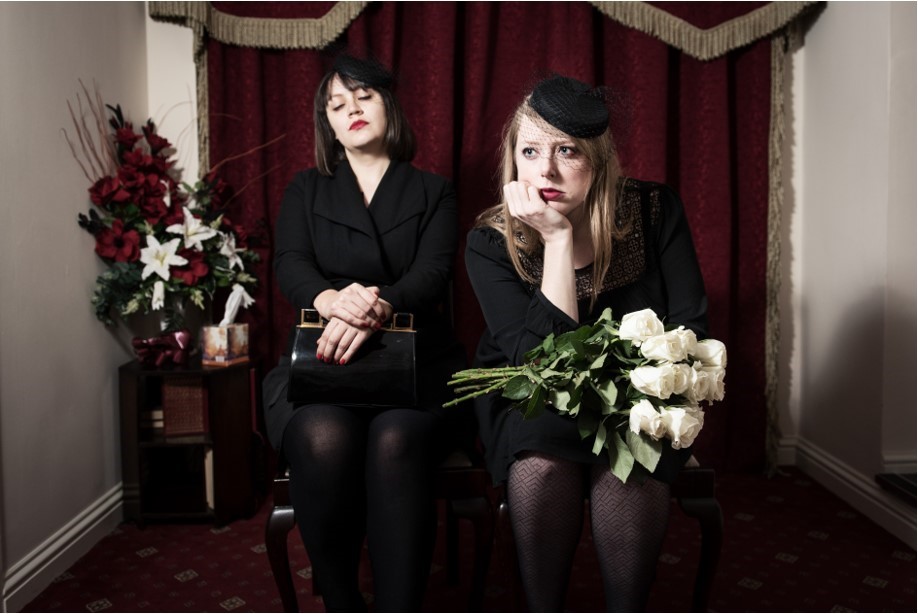 Photo: The Death Show (credit Graeme Braidwood)
Beck & Nicholls
"Our most recent theatre production 'The Death Show', is a funny, surreal and unashamedly honest show about death and death anxiety. Supported by Arts Council England, 'The Death Show' toured nationally from 2018-2020 to venues across England including Birmingham Rep Theatre, Arena Theatre Wolverhampton, Arts Admin, Jackson's Lane, Camden People's Theatre, Lighthouse Theatre Poole and Derby Theatre. 'The Death Show' was also adapted into a podcast series which was released on Apple podcasts and other platforms in January 2020. Listen to our 6-episode podcast series here: https://apple.co/2YGl1Ul 
We are currently working on our next project 'The Last Supper' and you can find out more about our work via our website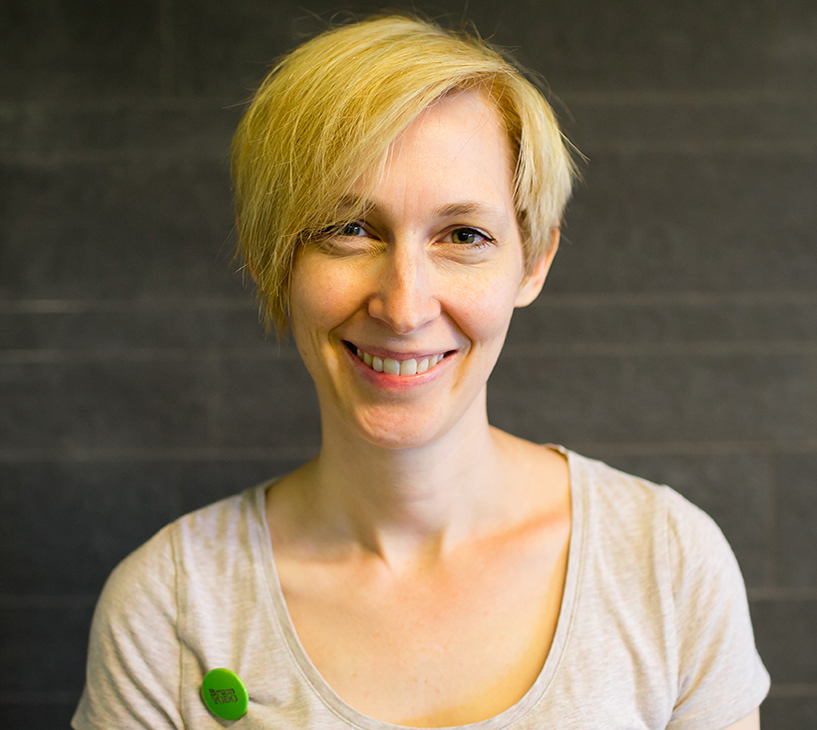 Fran Glover
"Wife, mother, friend, undertaker, former digital marketer. Whatever label I apply it all comes back to one thing: I live in Birmingham and care about what happens here.
As an undertaker I see first hand what families go through if they haven't had the chance to have the big conversations before someone dies. But these conversations are never easy to have, and without doubt are best had before anyone becomes ill. BrumYODO is all about encouraging those conversations in non-clinical, comfortable environments. Death is a fact of life – get the conversations out the way; and then carry on living".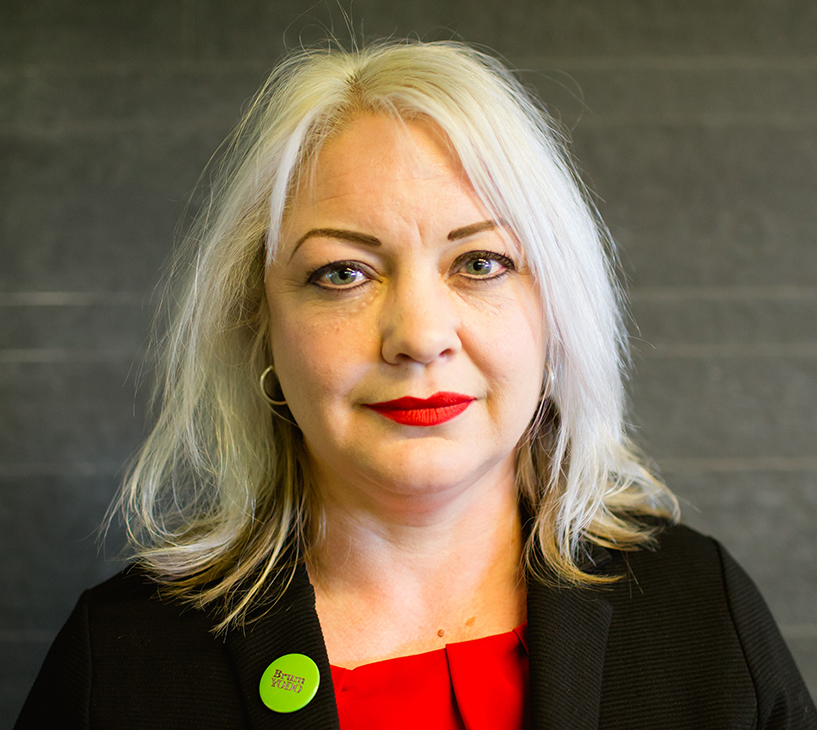 Carrie Weekes
Carrie is an undertaker who has lived in Birmingham all her life, and is passionate about helping the people of Birmingham have more honest conversations about Death and Dying.
As a director of A Natural Undertaking she helps people to create personal and beautiful funerals. The company was awarded Modern Funeral Director of the year 2016 at the Good Funeral Awards. She is a member of the Good Funeral Guild, The Natural Death Society and a founder member of the Home Funeral Network. She has written for national publications, and spoken at the Cheltenham Literature Festival in 2016 on the importance of talking about your funeral.
"I'm really proud that BrumYODO has become so successful and is catching the imagination so quickly. What started as a conversation in the pub (like all the best ideas!) is now a genuine social movement. It's incredibly exciting!"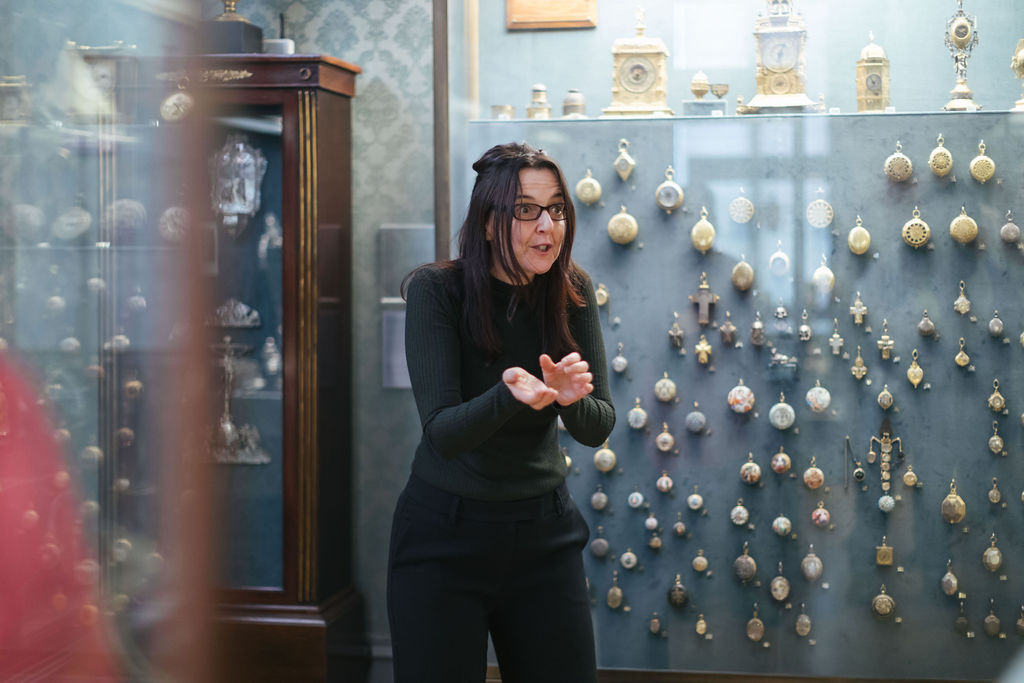 Pyn Stockman
Pyn performs stories and also works with story as an applied art form. She loves it. She is artistic co director of Secret City Arts where she uses story to engage communities and co create work with participants.
She has a background in drama and theatre and once upon a time she trained as a mask maker. She worked as a storyteller with a wide range of organisations including: Birmingham Hippodrome, Warwick Arts Centre, Birmingham Symphony Orchestra as well as schools, regional and national Library Services, Museums and Heritage Sites.
In 2018 that she began to work with story to open up conversations around death and dying.
The catalyst for this was being invited by BrumYODO to tell stories at their Death Over Dinner event one month after my Mum died.
She has presented work for each Dying Matters Week since and have received Arts Council funding to develop "Tell It To The Bees" a performance and project about Death, Dying and Grief rooted in the old habit of telling the Bee Hive of a death.
Pyn is delighted to be an associate of BrumYODO.
www.pynstockman.com @pynstory 
Photo credit: Ashmolean Museum Ian Wallman (I'm telling Godfather Death)