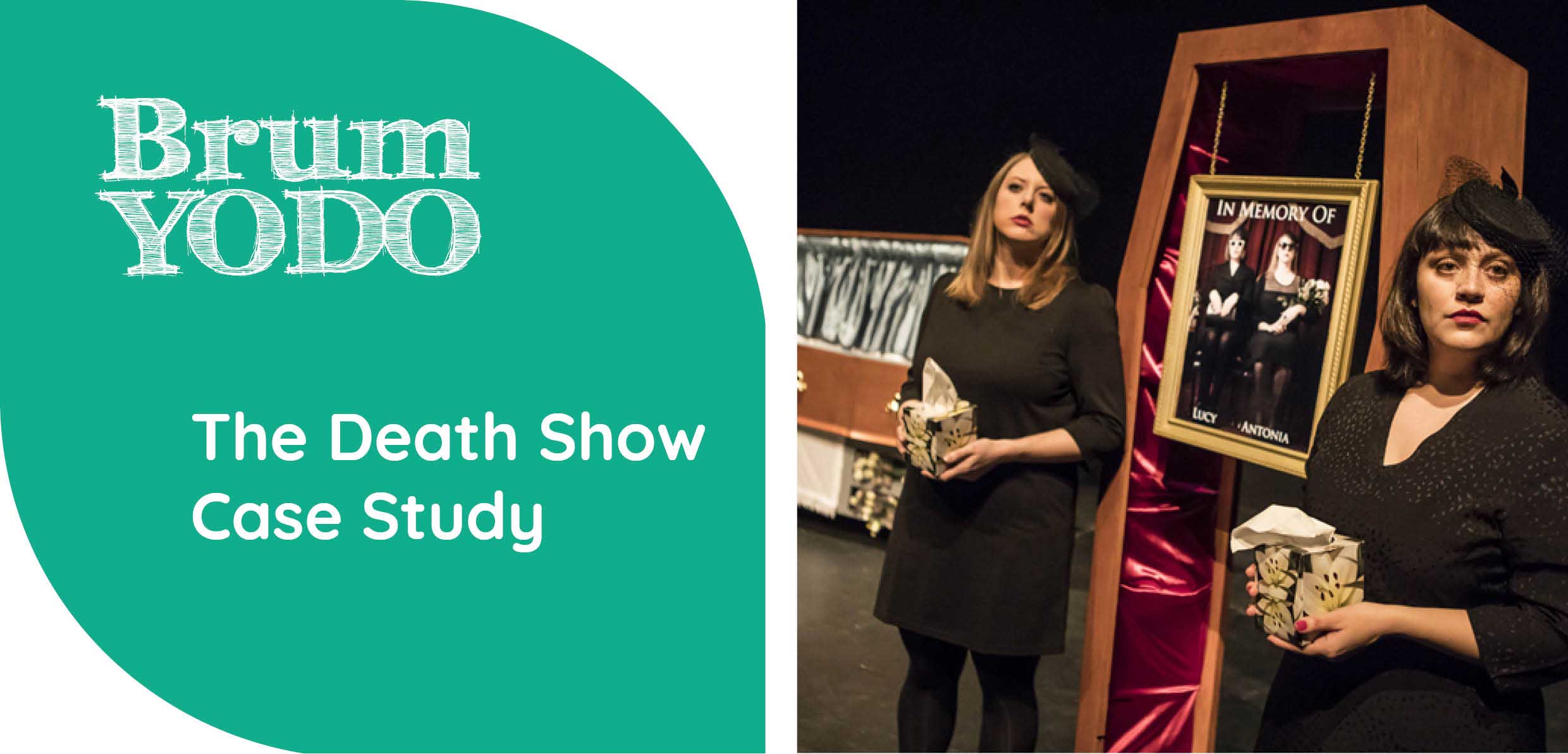 Antonia Beck and Lucy Nicholls are award-winning theatre makers and creative producers with a playful, dynamic and cross-art form approach to making original, contemporary, process-driven work. Having collaborated for 8 years, their shared portfolio includes national touring theatre productions, 1-to-1 performanc- es in pop-up tents (developed with mac Birmingham) and interactive performances and events in familiar and unfamiliar spaces (commissioned by the University of Birmingham and the Birmingham Hippodrome and supported by Stan's Café).
Their latest project The Death Show, is a contemporary, research-based theatre production that recently toured the UK supported by Arts Council England. The show was created in Bir- mingham with support from the Birmingham REP, mac Birmingham, Shoot Festival, the Sir Barry Jackson Trust and BrumYODO.
Created in response to a provocative and un- ashamedly honest dialogue about death, The Death Show looks to better understand society's relationship with death and dying, and why we struggle to accept our own mortality. It is both a personal view of the subject matter, and an exploration of how we, as a society, can have better conversations about death and dying.
The show has consistently received positive responses and feedback from audiences and professionals, further demonstrating the need for more artistic work to be made about this 'taboo' subject matter.
"The Death Show was a brave, tenacious, funny and deeply thought provoking piece about a subject that 'we' find it so hard to talk about – how will we die and what will happen? Rather than take us down a morbid and depressing route The Death Show has the capacity to allow us to ask these questions and celebrate it." Claire Birch, Producer, RSC
[The show]" highlights the anger, curiosity, sadness and terror death typically stirs, but Beck, Nicholls and director Bernadette Russell have created a play that snatches life's most difficult subject from its hiding place, pokes fun at its most awkward elements and ultimately leaves you feeling rather good. [… ] The Death Show is as much a meditation on death as a reflection on the importance of enjoying life." E-Hospice Review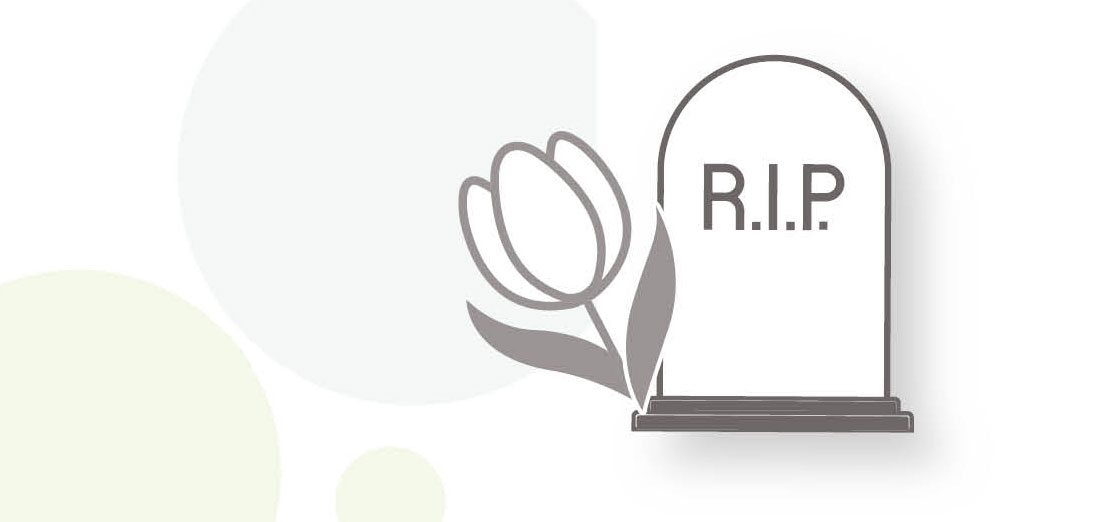 As part of the development for the show, the artists embarked on an in-depth research jour- ney which included taking part in a celebrant training course, being artists in residence at an independent funeral directors, spending time with patients at a hospice and having numerous conversations with death and end of life care professionals as well as the general public about death and dying.
The Death Show is their response to that journey, presented as a live, contemporary performance that is funny, surreal, reflective, honest (and references a good dose of pop culture). In making the show, Antonia and Lucy approached BrumYODO as a research partner and were able to connect with members of the BrumYODO committee and wider network.
They spent time as artists in residence with A Natural Undertaking (BrumYODO committee members), terminally-ill patients ac- cessing support services from an NHS Hospice in Walsall and had many additional conversations through other BrumYODO connections. Their experience of working with BrumYODO (in different contexts) hugely informed the creation of The Death Show and they continued to tour the show in 2019.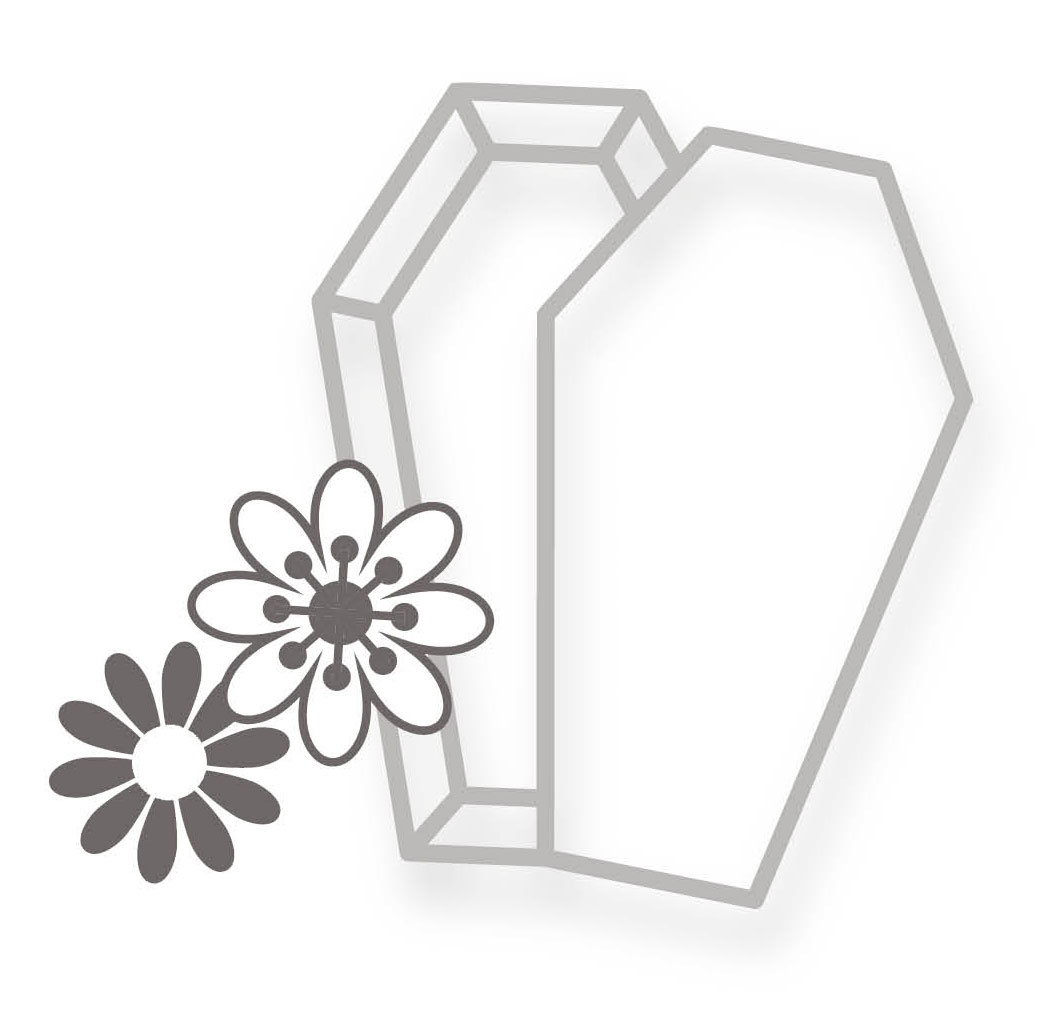 Despite their mutual 'thanataphobia', Lucy and Antonia don't believe that death should be seen as morbid, macabre, weird, disturbing, melancholic or most importantly unmentionable. They said:
"Through this project we realised how impor- tant and necessary it is for us as individuals and as a society to talk about death. It shouldn't be a subject matter that is discussed in whispers; talking about death can be incredibly life affirming. With The Death Show, we hope that people will take up our invitation to come together to celebrate their own mortality, maybe laugh, maybe cry and ultimately bring death out of the shadows and into the light."
To date there have been 16 performances of The Death Show in arts centres, theatres and non-traditional performances spaces (e.g. chapels and converted railway arches) across the UK. The artists also released a Death Show Podcast series in January 2020.
Antonia and Lucy also worked with BrumYODO to develop and deliver the first edition of thefestival 'A Matter of Life and Death', bringing their skills as artists and creative producers to the group. Antonia introduced BrumYODO to venues and other artistic organisations across the city, enabling BrumYODO to build new, strategic partnerships. Antonia has since continued to work with BrumYODO as a committee mem- ber and Programme Manager for 'A Matter of Life & Death' festival in 2017 and 2018, and has since become a Director of the organisation.
Lucy and Antonia are continuing to make work that explores our universal relationships with death and dying, and are currently working on the development of their second project which will support and enable more conversations to take place, bringing people together and furthering their artistic practice.
For more information about The Death Show, the Death Show podcast or future project please visit: thedeathshow.co.uk