Virtual Death Cafe followed by Undertaker Q&A
27/01/2021 @ 7:00 pm

-

9:00 pm

Free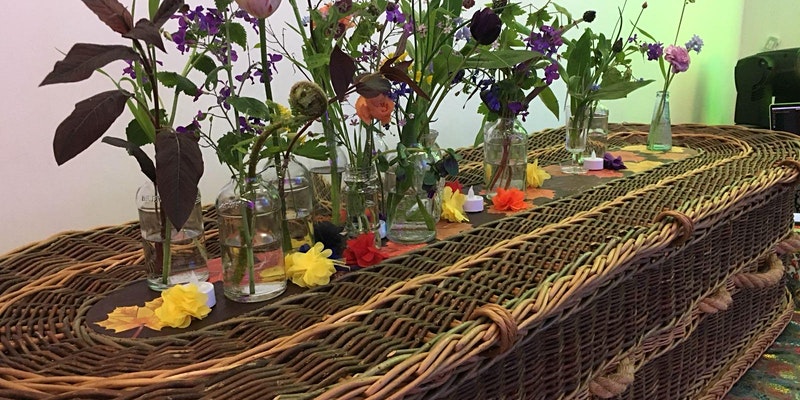 We can't have a face to face gathering at this time- so you'll have to provide your own food and drink for this one!
But never in our lifetimes have we had to contend with such unprecedented changes to our lifestyle, and threats to our health and wellbeing. Never has there been such a need to talk about death and dying, and we are not able to meet each other face-to-face to do this, with as yet, no specified end.
Join us online for an hour long Death Cafe to talk freely with others who want a friendly space to do so.
If you would like to join us afterwards at 8pm, we will be having a Q&A with two local undertakers, Fran and Carrie from A Natural Undertaking in Birmingham, to talk about funerals during Covid and how things might change for funerals in the future. They are here to answer any questions you might have. This session will run on from the Death Cafe, but will be a separate session, so feel free to leave the meeting if this isn't of interest to you.
Bookings via eventbrite link below.
This event will be via Zoom and you will be sent an email invitation before the session is due to start.
For more information on Death Cafes go to https://deathcafe.com
For more information on A Natural Undertaking go to https://www.anaturalundertaking.co.uk