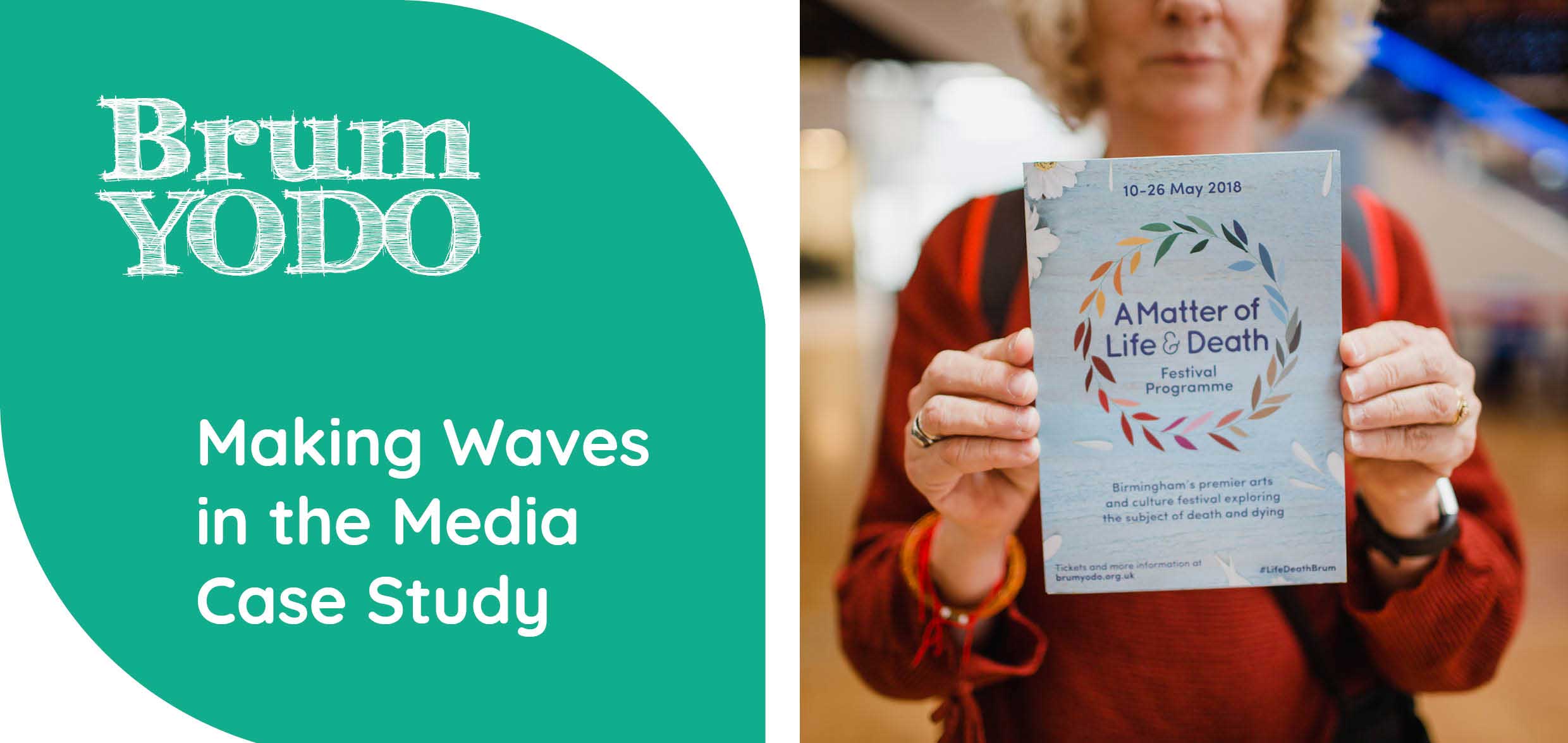 Journalist Diane Parkes is a BrumYODO director and has worked with the team to promote the event through local, regional and national media.
"A Matter of Life and Death has generated interest from media from its beginnings. The very fact that the festival is something different helps us to generate media interest but it has always been important that this media interest ensures we further our aims in encouraging open and honest conversation around death and dying not simply gain column inches.
A 'death festival' could gain media simply by its 'shock' value. While this could be useful in initially gaining us publicity it risks not achieving our aims. We also want to ensure publicity for our festival encourages people to take part in our events and also to join in conversations about death and dying.
Local media have been really receptive to the festival. Each year we have successfully gained extensive coverage in our local newspapers the Birmingham Mail and the Birmingham Post who have featured the festival. These features have been whole pages, double pages and even triple pages and have tended to focus on the events and the reasons for the festival.
We have worked with partners including food artist Annabel de Vetten-Peterson, storyteller Pyn Stockman, community artists Jane Thakoordin and Margaret Murray, artist Charlotte Jarvis and artist-in-residence at Coffin Works Museum Laura Joyce on this PR, giving them a voice as part of these features.
This ensures not only positive publicity for the festival but also for many of our participants – publicity which they would not have achieved had they not been part of the festival.
We have also been featured on BBC Radio WM for the past three years. Saturday morning presenter Mollie Green has been very supportive – she has interviewed one of our directors Anna Lock each year, giving us ample opportunity to explain the festival. In 2018 we were also featured on the BBC Radio WM Breakfast Show when presenter Alex Lester interviewed Diane Parkes and Jane Thakoordin. Excerpts from those interviews were then played throughout the day as part of the show's news bulletins ensuring much more extensive reach.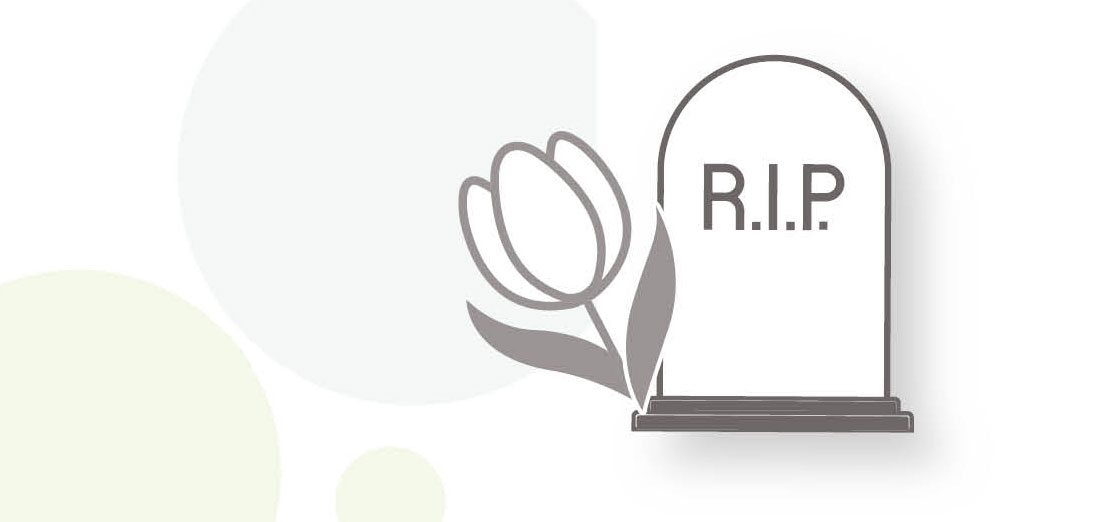 In 2019 two of the team, Carrie Weekes and Lis Whybrow, were interviewed on Radio WM by presenter Sasha Simone in a programme called Do you believe in the afterlife?
The festival has also featured on community radio stations. BrumYODO directors have been interviewed by presenters on Brum Radio, Switch Radio and New Style Radio, Black Country Radio and Raaj FM.
The festival has also been covered nationally. In 2017 there was a page lead in 'i' newspaper and there was a lengthy feature on the Passing Boxes website.
A Matter of Life and Death has also received coverage in numerous other regional publications and Birmingham-based websites includ- ing Midlands What's On, Birmingham Review, New Art West Midlands, Sutton Coldfield Observer, Brum Hour, Live Brum, Greater Birmingham Chambers of Commerce, Weekend Notes, Royal Sutton News, Phoenix Newspaper and Erdington Magazine.
This widespread coverage has helped the festival become part of Birmingham's events calendar. By ensuring media interest each year, we embed the festival into the city and into people's awareness of what is happening locally.
For every person who attends our events there are hundreds, if not thousands more, who are aware of the festival because they read about it in a publication or on a website or hear one of the team being interviewed on the radio.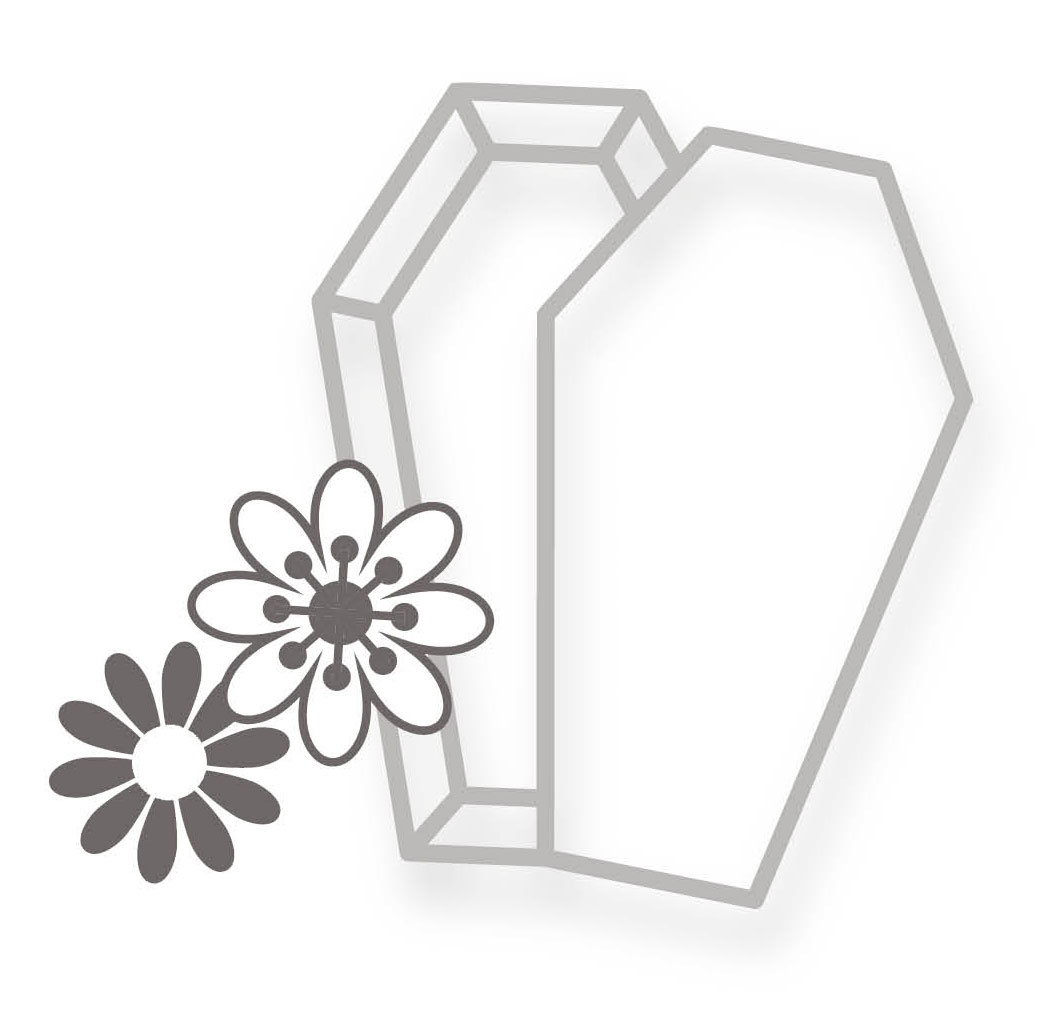 What's more, by managing the PR largely within the team we have also ensured that our messaging is what we want it to be and consistent. The aim of A Matter of Life and Death is to encourage conversation around death and dying and this is being achieved each year through our media coverage.