Meet the Author – Helen Calcutt
May 14 @ 4:30 pm

-

6:00 pm

Free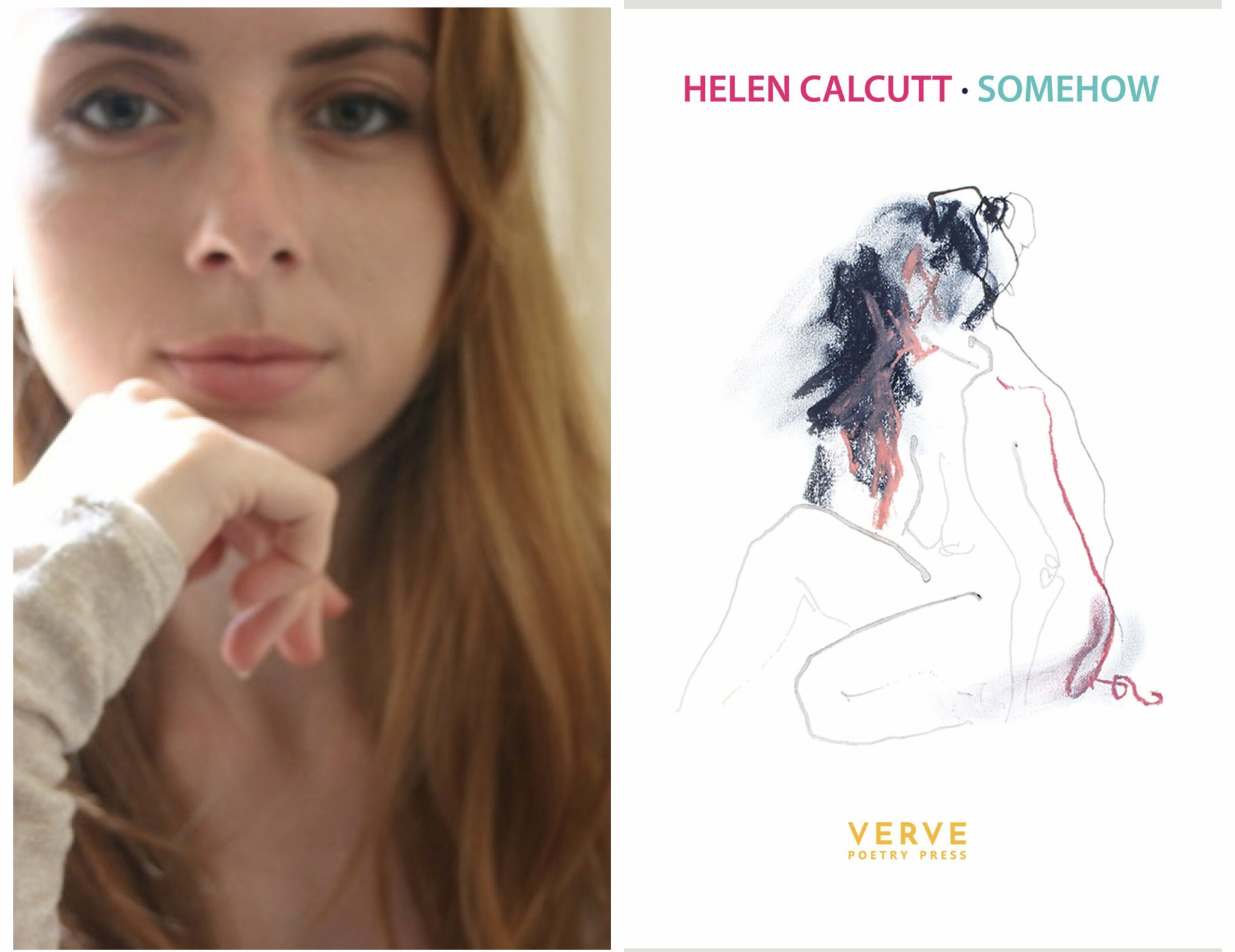 In September 2017, Helen Calcutt's brother Matthew took his own life. He was 40 years old.
'… the phone rang / and when I answered it / you'd killed / yourself, and that was the start / of you being dead.'
This is the starting point of an astonishing new pamphlet of poems by Helen Calcutt. At times  harrowing; at others hopeful – always deeply felt and beautifully realised. These poems display the poise and precision of a poet already at the height of her powers, writing the un-writable, weaving the terrible into something relatable and filled with the light of understanding.
How do we survive the tumultuous presence of grief? How does the trauma of losing a loved one to suicide affect, our identity, our creativity, and our ability to love? How – in a world shattered by incomparable change and severe loss –  do we build a life from the wreckage?  Because we do. Somehow, we do.
"A highly accomplished set of poems which consider the ways grief, guilt and loss attach themselves to both the family and the natural world for restoration. What Calcutt does within these pages is acknowledge our ability to be resilient, while never dismissing the private moments we struggle and suffer to keep ourselves going. At times devastating, at other times buoyant, but always totally human." – Anthony Anaxagorou
Helen Calcutt is a poet, dance artist, and choreographer. Her debut pamphlet 'Sudden rainfall' was published by Perdika Press when she was just 23 years old. It was a PBS Choice on publication and became Waterstone's best-selling pamphlet in 2016. Her most recent collection 'Somehow' was published by Verve Press in September 2020. It was a PBS Winter Bulletin Pamphlet, and Poetry School Book of the Year. Helen is also an activist for mental health awareness, and male suicide prevention. She is the creator and editor of the acclaimed poetry anthology, 'Eighty Four' The title stands for the number of men who take their lives every week in the U.K. The book was published by Verve Poetry Press (2019) was shortlisted for the Saboteur Best Anthology Award, 2019, and was a Poetry Wales Book of The Year 2019. Helen is Artistic Director of 'Beyond Words' a new interdisciplinary project exploring modes of translation: from words into movement. She is currently researching a dance adaptation of Max Porter's award-winning text 'Grief Is the Thing with Feathers'. Her new collection will be published in March 2024 (title and publisher to be revealed!)
Helen will be in discussion with BrumYODO at The Heath Bookshop in Kings Heath. The event is free but booking is essential.