Meet the Author – Hollie Starling
May 14 @ 2:00 pm

-

3:30 pm

Free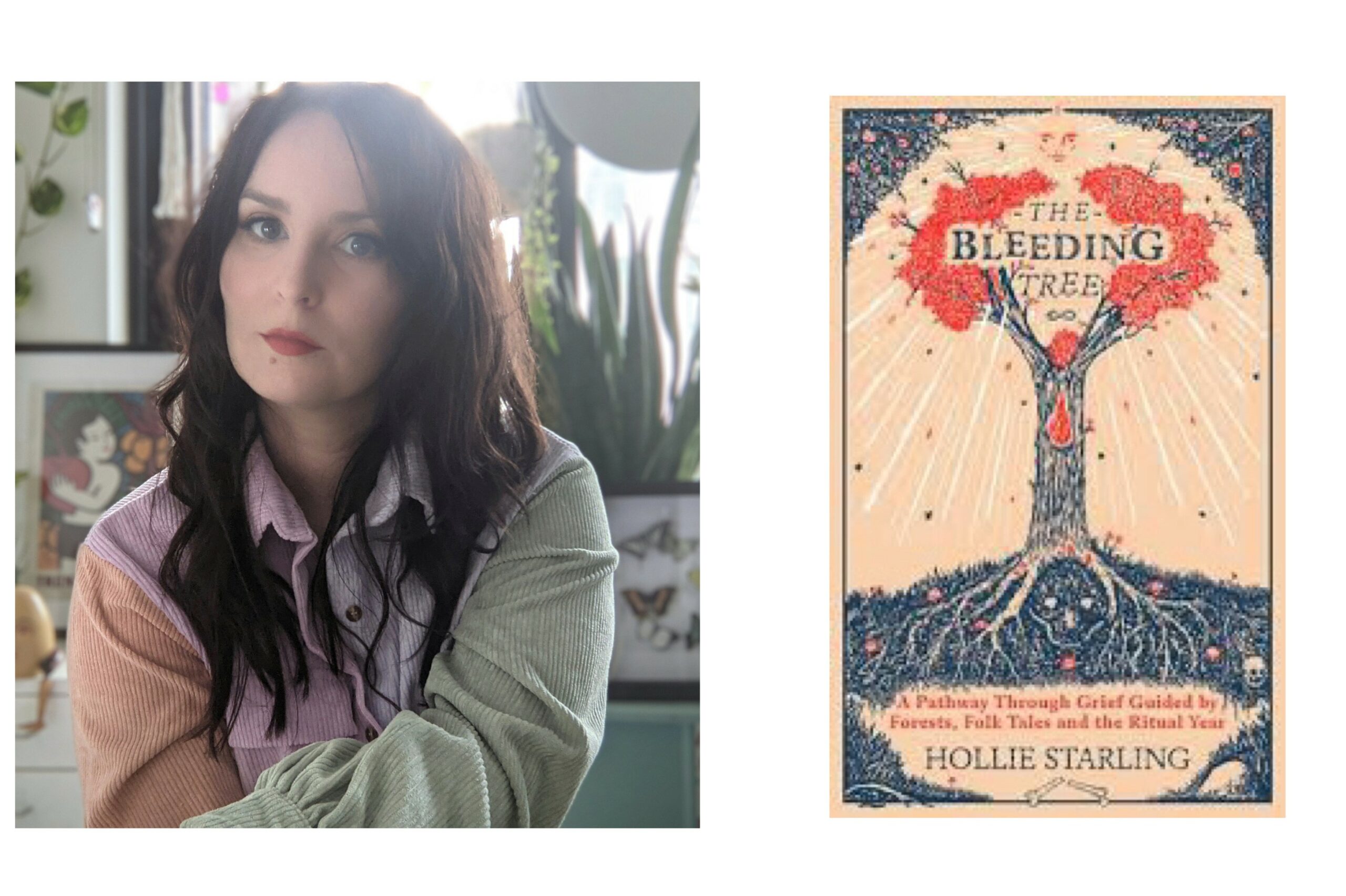 Author of  The Bleeding Tree, Hollie Starling will be sharing an excerpt from her book and will join in a discussion The Heath Bookshop owners Claire Dawes and Catherine Gale.
About The Bleeding Tree:
As summer falls into autumn, Hollie Starling is hit by the heart-stopping news that her father has died by suicide. At his funeral she learns something about her family tree that stuns her. It sets her on a course to understand how people of the past dealt with death and bereavement, when such suffering was a common part of life. With our dearth of mourning rituals and reluctance to confront death, Hollie feels underserved by current attitudes toward grief and so she seeks another way through the dark. Following her first year without her father, Hollie embraces her lifelong interest in folklore and turns to the healing power of nature, the changing seasons and the rituals of ancient communities.
The Bleeding Tree is an unflinching year-one guidebook to grief that shows us that by looking back to past traditions of bereavement we can all find our own way forward. One of the hardest feelings to cope with when grieving is feeling loneliness in your loss. The Bleeding Tree is a beautiful reminder that no matter how lonely we feel in our grief, we are not alone. By weaving her own experiences of grief with ancient rituals and folk tales Hollie reminds us that grief is ancient and universal and approaches the subject with a fresh narrative voice and dark humour.
Through combining the themes of grief, nature, the gothic, inherited trauma and family history with the modern and urgent issue of mental health and suicide, The Bleeding Tree brings this important conversation into the light through enchanting storytelling.
It was the last of the ebbing days, the brink of the new season. It was the murky hours, the clove between sunset and sunrise. It was a tall tree with deep roots and it had been bleeding for a long while.
Hollie Starling is a writer and folklorist from the North East of England whose essays have appeared in Folklore for Resistance, Horrified magazine, the journal of The London Horror Society and Lincolnshire Strange Delights. Hollie currently works in the libraries of a national museum. Her page Folk Horror Magpie (@folkhorrormagpie) has over 30k followers across Instagram and Twitter. The Bleeding Tree is her first book.
This event at The Heath Bookshop in Kings Heath is free but places need to be booked.