Moments that Matter Children's Art Exhibition
03/05/2019

-

31/05/2019

Free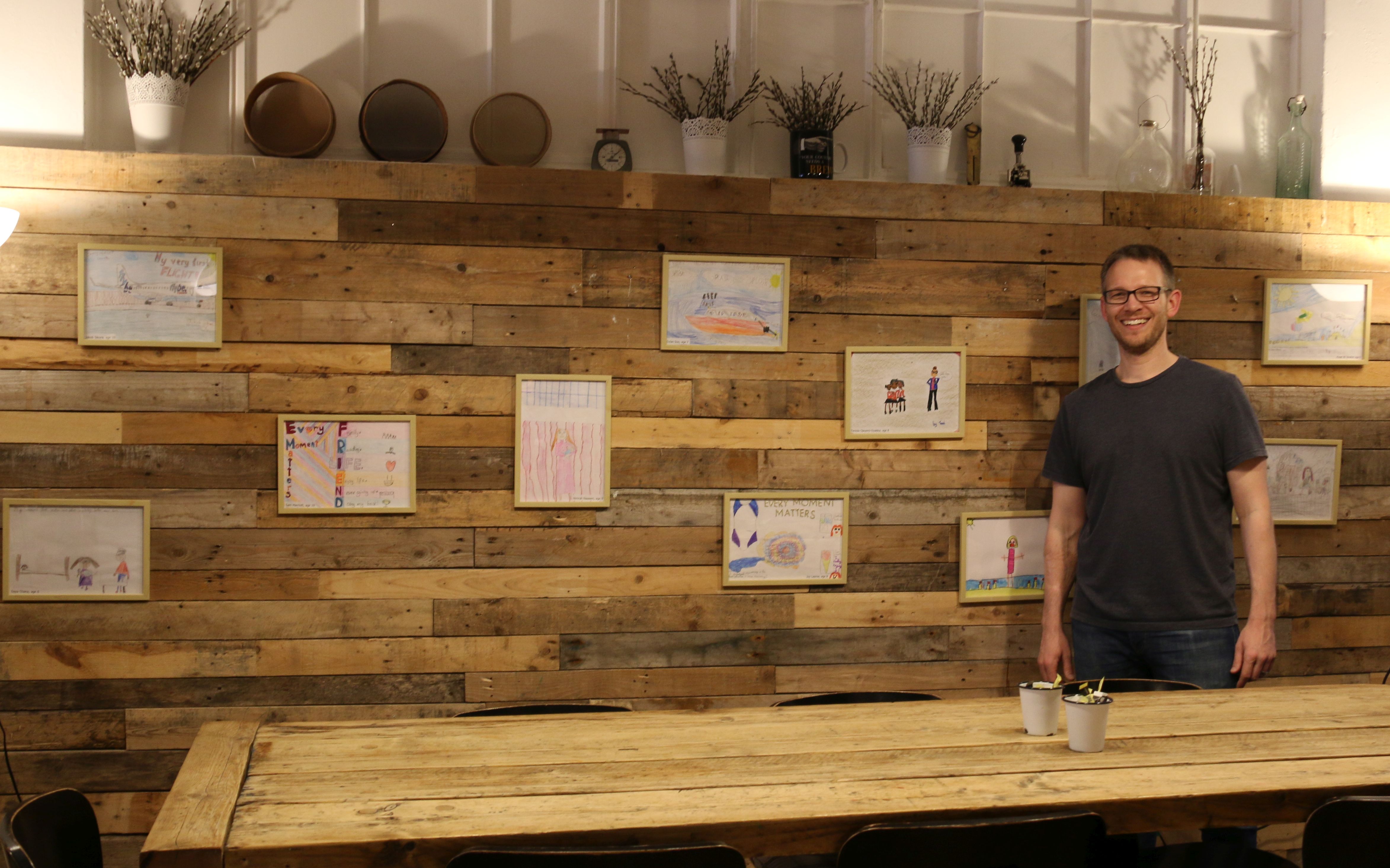 Birmingham's John Taylor Hospice asked local children to draw, paint or make a collage of their favourite moments – and the results are amazing! The pictures by around 30 finalists are now included in the Moments that Matter exhibition at Oikos Cafe on Erdington's High Street.
On display throughout May, the exhibition features pictures of holidays, friends, family, pets – whoever or whatever the children deemed to be their special moment. John Taylor Hospice's Head of Community Engagement Mark Jones says: "When we asked children to recreate their most special moment nearly all chose to picture their families, friends and special occasions with loved ones. At John Taylor Hospice we believe in making every moment matter and it was really lovely to see that for local children, these favourite moments are all about being with people they love."
Organised as part of BrumYODO's a Festival of Life and Death the exhibition is free – unless you are tempted by the delicious cakes on offer! The three prize-winners will be announced at An Evening of Creativity at Oikos Cafe, organised by Erdington's Cafe Arts, on Friday 17 May between 6-9pm.
For more information see https://www.johntaylorhospice.org.uk/children-picture-their-special-moments-for-art-competition/