None of us, sadly, can have escaped an awareness of death and loss this past year, whether or not we are grieving a death from COVID-19, or one affected by it, and lockdown restrictions have made this harder for so many of us. 
It takes a community to support the grieving and to lovingly, help remember. Luke Jerram's spectacular artwork In Memoriam offers a site for collective and individual remembrance, and a temporary memorial to help us heal. 
Originally conceived to commemorate the estimated 120,000 excess deaths resulting from the cuts to the NHS between 2010 and 2017, Luke then chose to use In Memoriam as an act of remembrance for the then 60,000 excess deaths from COVID-19.

Since August 2020 In Memoriam has been shown in a number of UK towns and cities, offering a reflective space for thousands of people to carry out formal and informal, public and private acts of remembrance. The artwork is also a tribute to NHS staff and all of those involved in our care during the pandemic.
From 8th – 16th May 2021, BrumYODO and Birmingham Hippodrome will be presenting In Memoriam in Aston Park in Birmingham. We hope In Memoriam will offer a place of solace and safety for local people. A chance to think and reflect, to wander alone or in good company.
In Memoriam may also inspire hope for the future as well as thoughts of love and loss. Falling within national Dying Matters Awareness Week, we hope it will raise awareness of the value of talking openly and honestly about death.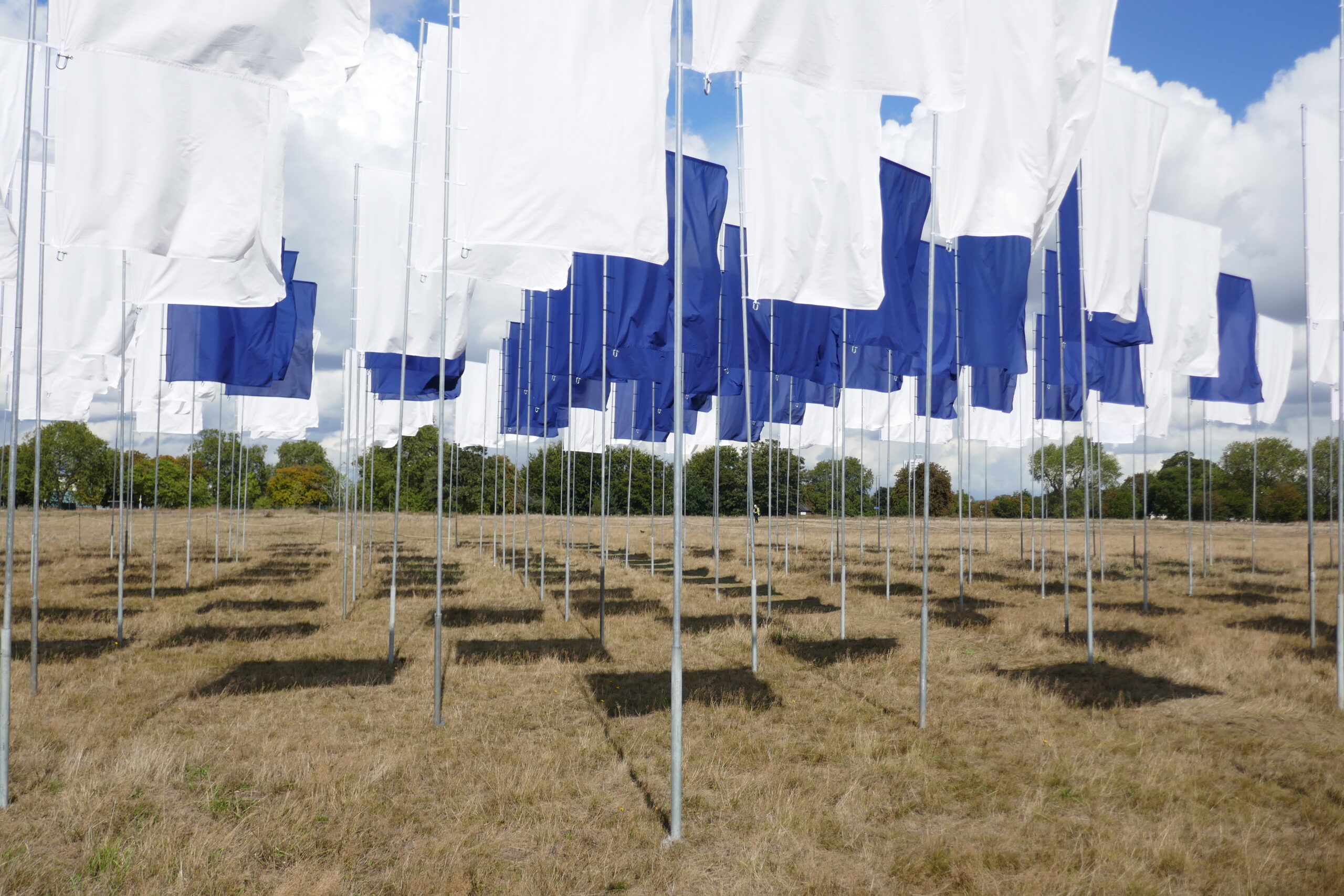 For those unable to visit in-person, there are lots of activities to take part in at home or online. Check out our events pages and see how you can get involved in our city-wide flag making activity.
For more information about our festival 'A Matter of Life & Death', and how to visit In Memoriam at Aston Park, please go to our 'In Memoriam 2021' page.
We have been able to bring In Memoriam to Birmingham through a fantastic partnership with the Birmingham Hippodrome, funding from Arts Council England and Without Walls, and generous support from Birmingham City Council, Aston Hall and A Natural Undertaking.

In Memoriam by Luke Jerram was originally commissioned by the Weston Arts + Health Weekender. Supported by Without Walls and FESTIVAL.ORG. Informed by the Wellcome Trust-funded 'Weather Lives' project, led by Dr Cassie Phoenix at Durham University.
#LifeDeathBrum   #InMemoriamBrum