At Mac – Sunday 21st October
Filmed over a year on the Isle of Wight, Island reveals the stories of four people at the end of their lives. Bringing the audience into rarely seen and intensely private moments, the film shows how illnesses progress, perspectives change and relationships shift in a life-affirming reflection on the phenomena of dying.
Screening Rights, in partnership with BrumYODO, is presenting the ground-breaking British film Island in Birmingham on Sunday 21 October.
Like the ferries cyclically arriving and departing in this an enigmatic landscape, the film appears buoyant, afloat. Death is shown to be natural and everyday while often also unspeakable and strange.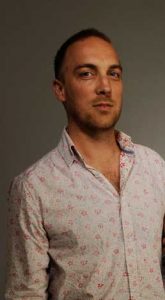 Director Steven Eastwood worked with Mountbatten Hospice on the Isle of Wight to share these stories. He explains: "I wanted to be witness to the moment of death because I felt that this was taboo in our society. I wanted to ask, why is that taboo, given that death happens every day and is as natural an event as birth?
"It's interesting to me that the end of life, our mortality, is so often couched in terms of vulnerability and dignity but rarely spoken of as natural and everyday."
Now in its fourth year, Screening Rights is Birmingham's international festival of social justice film. This year's festival between 17-21 October also includes Coventry and combines screenings of some of the most interesting and highly acclaimed new films with post-screening discussions involving directors, producers, writers, activists and experts. Screening Rights aims to inspire and develop debate on the potential of film to affect personal, social and political change.
Island is funded by Film Hub Midlands and is followed by a post-screening discussion with Screening Rights and BrumYODO.
Sharon Hudson and Anna Lock will be taking part in the post-screening discussion on behalf of BrumYODO.
Book your tickets for Island at mac on Sunday 21 October at 4pm here https://macbirmingham.co.uk/event/srff-island-q-a
For more on Screening Rights see https://screeningrights.com/