Unforgettable: Stories, songs and comedy about Life. And Death. And Sticky Toffee Pudding
15/05/2019 @ 7:30 pm
£2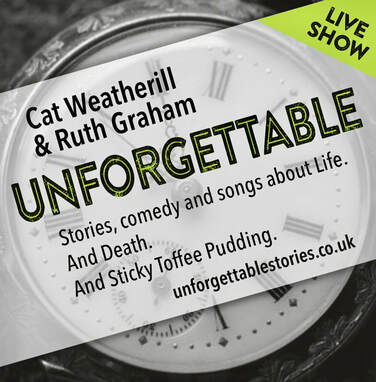 We're please to add Ruth Graham and Cat Weatherill's new show to our programme. Ruth a comedian who is also a professional funeral celebrant and Cat Weatherill is an inspirational storyteller and together they are taking to the stage to share true stories about unforgettable people they have known.
Laugh-out-loud funny, heartfelt, informative, candid and joyously alive – this is a show that celebrates the strength and spirit behind most ordinary lives, and their outcomes. You will laugh. You might cry. You'll definitely go home smiling.
Drop by at Thimblemill library for your tickets or turn up on the night.
There are two free workshops which sit alongside this show The Gold Rolls Royce and The Shape of Life .